How To Buy
How To Buy
Fendini Limited, with brand name Fendini Homes, provides range of befitting homes across the country at various estates development, decently designed by our team of professional Architects, and built by specialized trained engineers, ranging from medium to luxurious homes, to all types of affordable edifice, which are suitably designed to match with your budget.
Our ultimate aim is to provide all prospective home buyers with clean, affordable, and habitable homes in a serene environment, that has all the amenities that give value for their money. We make buying of homes easy regardless of your location, within and outside the country.
To Buy
You will have to formally register with us by paying a refundable deposit of N100, 000 against your purchase, in the currency of your choice, Naira, Pounds, Dollars, Euro, Yuan, etc.
After this, you are required to fill an online form below, quoting your name, address, phone number, email, type of building, payment reference number, or send the information to our Whatsapp number or email. Alternatively, this form can be filled in our office.
When you paid, you are required to notify us via Whatsapp or email, and we will send you a home purchase form.
You will be required to send back to us the filled scanned form in full and signed, with a scanned copy a certified photo ID (You can provide any of the following: biodata page of your International Passport, your Nigerian National ID card, or a UK Driver's license photocard).
On receiving your form, we will do a background check, and within two hours, if it comes back clean, we will contact you to book an appointment for a tour. If you prefer, we can give you a tour via live Whatsapp or Zoom video call. Once done, you will be provided with the price of the property you are interested in.
After confirmation of payment, purchase, we then begin the process of inspection, allocation and then transfer of documents.
Note: We have a team that takes our prospective home buyers to the site for inspection and familiarization tour of the property and other facilities.
For our diaspora buyers, video call inspection of the home in the estate is possible, and buyers representative can also stand-in for the facility tour.
How to Make Payment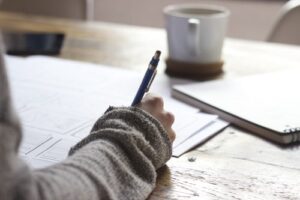 Online Payments
Direct transfers to Fendini Limited
Our Bankers
First Bank
Guarantee Trust Bank
Stanbic IBTC
Zenith Bank
United Bank For Africa (UBA)
Fendini Limited.
19 Ruxton Street Ikoyi, Lagos
+234-8127678827, +234-8062853552
Fendinigroup@gmail.com
Sales@fendinihomes.com