How to invest in Real estate in Nigeria
INTRODUCTION
Talking about investing in Real estate with the sole aim of making a profit requires not just financing but also experience & technics on how to do it.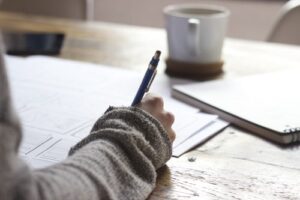 Am sure we are quite familiar with adverts like; buy a land! House for rent! Buy 6 plots get one free! We offer the best prices and with discounts, blah! blah! blah! But did you make the purchase ??? NO, because you see no need for it.
Now stay calm and read through this article to have a better understanding of How real estate investment works.
Firstly, why is Investing in Real Estate in Nigeria Important?
Real Estate in Nigeria, like in many parts of the world is an ever-increasing-in-value investment that most people fail to recognize or venture into.
Today, many people are very skeptical about venturing into real estate investment due to a number of factors. However, Expert Properties expressly states that "real estate has many advantages over investing in stocks, bonds or mutual funds."
Some Nigerians know this and have since dipped their legs into this money-generating industry.
We do not dispute the fact that some have not joined the train of real Estate in Nigeria because they deem it too costly an investment. Others are simply just scared of investing for fear of being duped or scammed like some less informed people.
Yet, the truth remains that, the Real Estate industry in Nigeria is growing and is really profitable.
According to Reuters, "a successful real estate investment can earn returns as high as 30-35 percent, while rental income yields in cities such as Lagos and Abuja can easily reach 10 percent, developers and estate agents say."
So, let's say you have an opportunity of purchasing a landed property for 3 million Naira in 2015, this same land in few years after is proposed to either worth x2 of its price just as the environmental development increases.
After having a quick view of what Real estate investment looks like in Nigeria, now how do you venture into Real estate.
There are several ways to invest in real estate, each with different capital requirements, risk levels, and investment dynamics. Let's dive in!
Buy a Rental Property: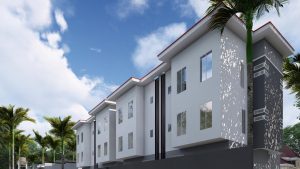 This is one sure way of making monthly or yearly income in Nigeria. It is not enough to buy a home and that's the end. This is a much wiser alternative to buying a house, especially when there is not enough money to maintain it.
The trick is this, but from areas with high rent and lower tax payments than the rent. An example is buying a property in the Island part of Lagos Nigeria, such as Lekki, Victoria Island, Ikoyi, and the like.
However, there are two downsides to owning such a property, one of which is paying a lot of cash upfront before purchase and after (when it comes to maintenance).
The other aspect is having to deal with tenants. If you are new to this, you will come across different tenants, which you must screen. Some would wear you out with stories that touch others may not. If. However, you are the type that yields to people easily, you may want to outsource these aspects to a property management service.
Thus, depending on who you partner with, rental properties are really lucrative and can serve as a form of semi-passive income.
Click here for properties you can buy and rent out
House Flipping
House flipping is a real estate investing strategy of buying a property. It involves applying some fixes to an old property and putting it back on the market. When done right, house flipping can be very profitable. One tested and trusted method to house flipping success, is applying the 70% rule.
This rule according to Investopedia, states that an investor should pay no more than 70% of the ARV (after repair value) of a property minus the repairs needed.
Build a new home

This is another way of investing in real estate in Nigeria. A spec home is one that is built under speculation that a potential buyer would make a purchase.
Many agents and real estate companies in Nigeria are into this. They work with developers to build several types of homes, most of which are in demand and then put it up for sale. Most times, such homes are fully furnished for interested wealthy buyers who do not want to go through the stress of buying home appliances and properties.
Property Rentout
Renting personal properties is a common practice among some Nigerians. It is quite popular in Lagos, Nigeria.
There are some people that have taken this as their primary source of income. They acquire 3-5 properties worth 30-50 million and are making more than 20% ROI per property.
Following the 2% rule according to Bigger Pockets, it states that for a rental property to be "good", the monthly rent should be equal to or higher than 2% of the purchase property.
Thus, for a 50 million naira property, the monthly rent collected needs to be 1 million naira/year or higher to meet this guideline.
Although some people use the 1% rule, whatever works fine for you, stick with it. And you have a choice to rent part of the property if you like. Apply any of the rules for a profitable investment.
Click here for properties you can buy and rent out
With these few option, making a living through Real estate is assured. To have a further conversation on How to go through the process successfully, you can book a free consultation with us at Fendinihomes by sending us a message by clicking Contact Us